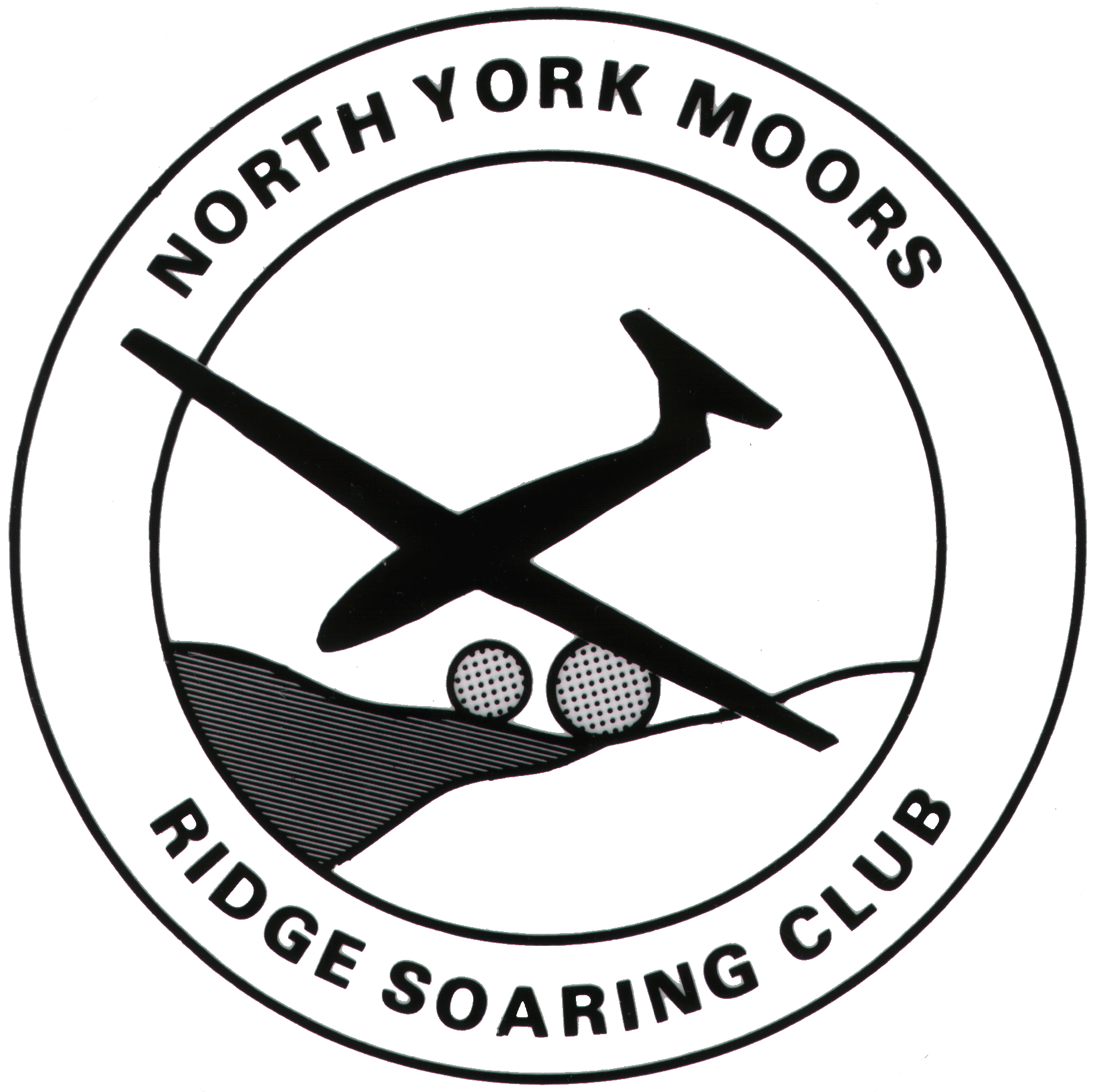 After a poor year when only 3 events out of the 6 run so far have counted towards the league results, could Horcum add a 4 th event? 30 Competitors travelling from all over the country certainly hoped so. The day started well, the Horcum Team, ( Richard, Keith, Mick, Mark and Jon ) arrived an hour early ( the fact that the clocks went back the night before helped!! ). The course was set up well in advance of the competition start time. A strong South wind gusting to over 30mph and clear skies boded well for some fast times, and we were not disappointed. The competition started on time, and with many times in the low 40's throughout the first round, things were looking good. Round 2 started and times were even faster. Nigel Potter managing a cracking 37.40 in increasingly turbulent conditions. Clouds on the horizon? Surely not. By the time pilot 22 Frank Hulton stepped up to the podium, an increasing quantity of rain was starting to fall. Flying stopped and the 30min delay timer was set.
30mins later the second round was cancelled, leaving only the rain to fall increasingly heavier. By 1pm and no sign of any letup in the weather, the comp was abandoned. 30 very wet and I mean wet, competitors left the slope for the sanctuary of the Saltersgate Pub and a prize giving ceremony to mark the end of the 2005 season.
Thanks to Ian Mason for all his sterling work in being League Co-ordinator for the last two years. Ian has stepped down from the role, leaving a gap for the 2006 co-ordinator . Any volunteers?
Well, here's to a better season next year. Don't forget you can still get some practice in over the winter by attending the Horcum Winter League F3F series starting on the 5 th November. ( see elsewhere on this web site for all the other winter league dates ) .
See you all there
Jon Edison
BMFA Leauge 7 ( Reserve )

Pos

Name

F

Rnd 1

Rnd 2

1

KEV NEWTON

77

44.49

42.73

2

NIGEL POTTER

90

43.28

37.4

3

RON RUSSELL

72

0

0

4

STEVE CLUTTERBROOK

58

55.37

46.47

5

JON EDISON

75

42.51

44.27

6

MARK ABBOTTS

56

46.09

48.33

7

MARK ROYAL

90

44.77

46.19

8

PAUL POTTER

86

52.51

55.31

9

DAVE WOODS

58

0

0

10

MIKE SHELLIM

72

41.31

56.74

11

RICHARD JEROME

85

39.49

45.98

12

JOHN BENNETT

64

45.37

49.48

13

GREG DAKIN

77

40.7

40.37

14

JOHN PHILLIPS

62

42.62

41.31

15

PAUL WRIGHT

88

48.12

46.08

16

SIMON HALL

68

38.83

51.63

17

MARK PASSINGHAM

69

45.2

45.97

18

GARRY HARRISON

80

41.69

50.31

19

IAN MASON

82

56.8

60.31

20

MICK LIDEARD

74

48.93

51.03

21

MARK SOUTHALL

71

41.19

39.93

22

FRANK HULTON

80

48.5

0

23

KEN WOODHOUSE

70

40.48

0

24

KEITH WOOD

57

41.19

0

25

ALEX McMEEKIN

63

0

0

26

TOM NOBLE

78

49.93

0

27

MARK REDSELL

81

45.09

0

28

ANDREZJ TABERO

89

43.39

0

29

RICHARD BAGO

69

46.74

0

30

ANDY FREEMAN

88

41.41

0

31

IAN STEWART

62

0

0

32

TOM McPHERSON

84

46.63

0

33

MARK FREEMAN

83

0

0

34

ANDY ELLISON

64

0

0

35

SHANE BIDDLECOMBE

66

47.51

0

36

MIKEYOUNG

85

38.61

0
BMFA League7 ( Reserve ) 30 Oct 2005
by Jon Edison