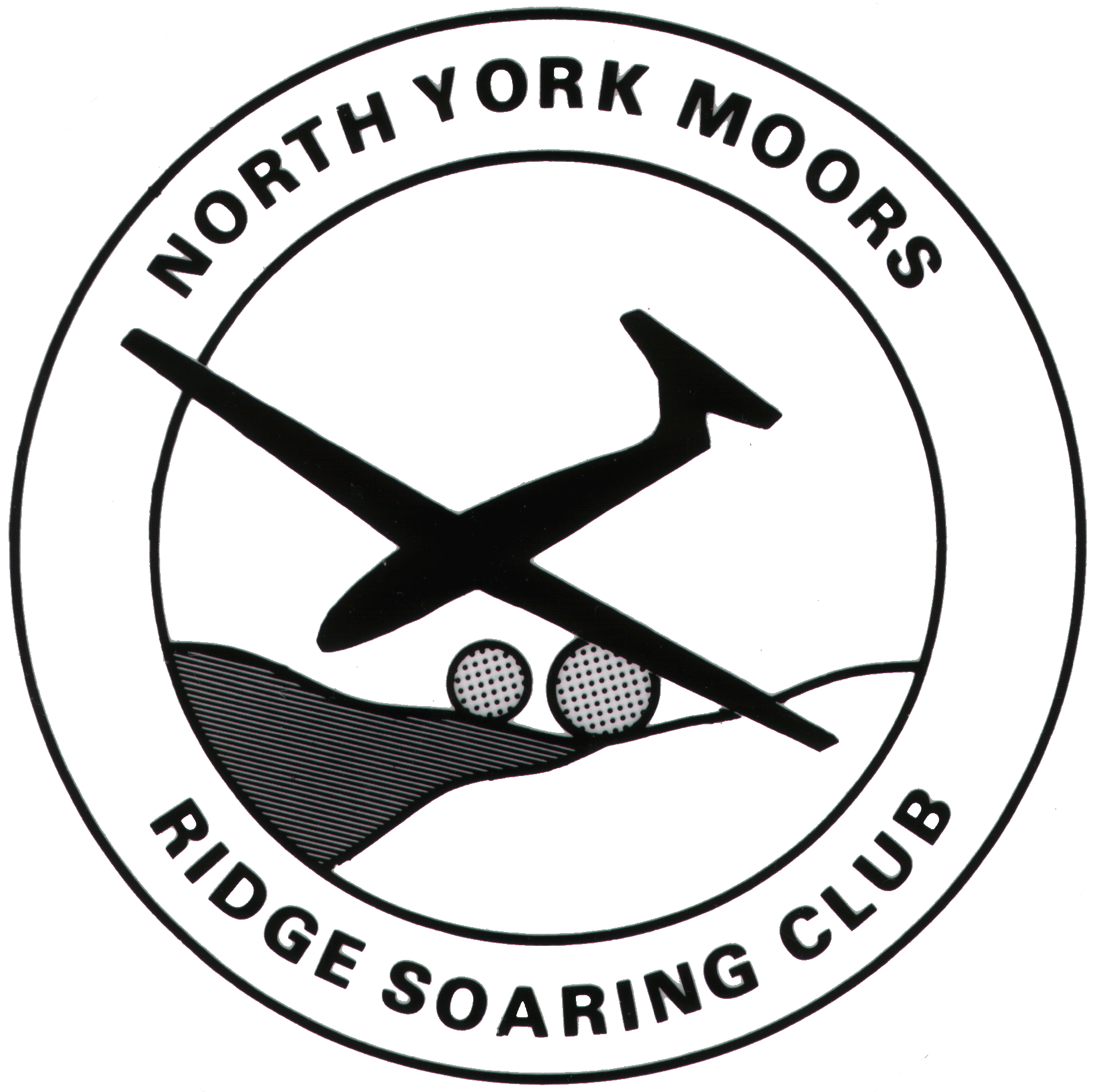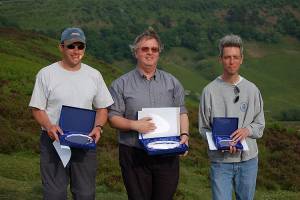 With the hottest days so far this year at the start of the week, wouldn't it be just our luck if the weather broke in time for our weekend of flying. Well, despite our concerns the weather continued on track, not only to provide a hot weekend but a windy one to boot!
Saturday saw clear blue skies all day and a good, if not a little variable, East wind. The hot conditions threw up some booming thermals and a fair sprinkling of sink, all making for some very exciting racing. 27 pilots must have been the biggest turn out I have seen for the event, together with Paul Wrights organisation, made for a very memorable day.
The 60inch final between Andy Ellison and Alex McMeekin must rate as the race of the century, both pilots swapping places throughout the 25 lap race, only for Alex to win by a whisker. Well done Guys. Check out Steve Clarke's report Click Here Good to see more Club members taking part in the 60inch, both Dave Tuckwood and Ronnie Lampe hopefully having a great day
A short break was forced on us by the arrival of an Air Ambulance Helicopter. An accident on the hairpin had closed the road. The injured being airlifted out. After that excitement, it was business as usual.
Several sub 40 times were recorded with John Bennett putting in a 37.49 to take the fastest time of the day. Full results can be found by clicking here Club Members faired well, Mark had the 3rd fastest time of the day, and was placed 7 th. Mick had his best place yet, whilst Jon acquired a 100 point penalty for flying around the wrong side of the pylon! Richard and Keith struggled to make the most of the conditions.
Please click here for Picture slide show
Sunday's weather carried on where it left of on Saturday, except the wind swung round to the South - just what we would have wished for! With 32 pilots to get through, a vote at the start of the Comp declared that the last round in progress would now be 5:30 and not the usual 4:30 .
A 'new' system of reflights was also introduced, where any pilot offered a reflight, would be allowed to refly at set points throughout the Round, these points being declared in advance. We could debate the pros and cons here, but the system appeared to work well, and may set the standard for other comps.
Progress through the rounds was rapid, Mick Lideard was given the task of Buzzer Supremeo and 'Party Whip' which Mick seemed to relish ( Leather thongs and High Heel Boots next time eh Mick?). Rounds were coming at the rate of one every 75-80mins and by late afternoon, 8 rounds were on the cards. Another record I think for the league.
BMFA League 3 National F3F and 60'' pylon race June 10th and 11th
Pictures kindly donated by Ron Russel and Dave Watson Click Here for picture gallery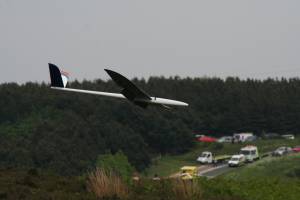 F3F full score breakdown click here
60 Inch Results :-
National Title race (25 laps – 2 pilots)
1. Alex McMeekin
2. Andy Ellison
Tournament (20 laps – 4 pilots)
1. Alex McMeekin
2. Andy Ellison
3. David Elam
4. Paul Wright
BMFA League Scores
Alex McMeekin 100
David Elam 97
Paul Wright 96
Andy Ellison 96
John Bennett 93
Mark Abbotts 87
Mike Shellim 86
Paul Potter 85
Nigel Potter 85
Peter Bailey 84
Mike Evans 80
Steve Clarke 79
Jon Edison 78
Dave Tuckwood 76
Bernie Hunt 76
Frank Hulton 76
Harry Stuart 72
Paul Townsend 71
Colin Walsh 71
Sharkey 70
Ron Broughton 70
Tim Shaw 66
Ronnie Lampe 66
Fred Seaman 64
Ian Mason 62
Brian Bates 61
Report by Jon Edison
F3F Results:-
1 John Bennett New Sting 6558.64
2 Mark Southall Scorpion 6341.30
3 Alex McMeekin Falcon 6337.01
4 Andy Ellison New Sting 6198.14
5 Mike Shellim Sting 6141.97
6 Mike Evans Tragi 6086.84
7 Mark Redsell RaceM 6067.25
8 Kevin Newton Viking 6060.99
9 Dave Woods Elita 5969.61
10 Ron Russell Viking 5933.39
11 Mick Lideard Elita 5870.96
12 Jon Edison Sting 5837.08
13 Mark Freeman Acacia3 5816.03
14 Shane Biddlecombe Pike WR 5786.65
15 Ken Woodhouse Elita 5773.10
16 Frank Hulton Falcon 5770.04
17 Mark Abbotts Aris 5756.65
18 Richard Bago RaceM 5745.03
19 John Phillips Ellipse 2V 5681.23
20 Steve Forbes RaceM 5667.73
21 Tom McPherson Caldera 5616.36
22 Keith Wood New Sting 5581.45
23 Ian Mason Wizard 5562.47
24 Ian Stewart Tragi 5555.80
25 Andrzej Tabero Viking 5530.20
26 Mike Young Viking 5431.47
27 Peter Bailey Pike WR 5408.42
28 Dave Watson Sting 5402.95
29 Tom Noble Aris 5351.92
30 Fred Seaman Acacia2 5273.77
31 Mick Walsh Acacia3 5256.45
32 Peter Gunning Cobra 4882.00