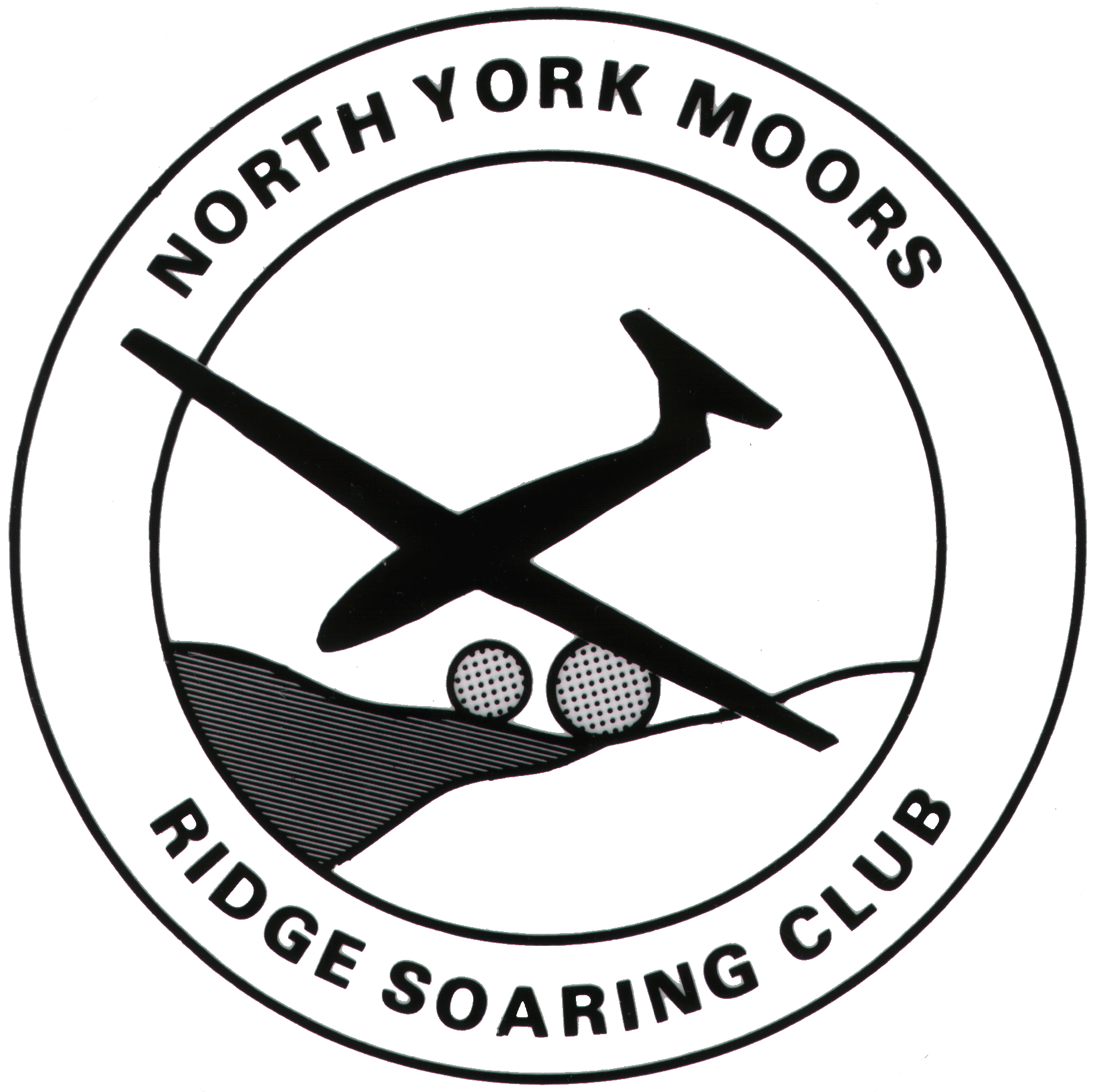 The final results are:-
1 Greg Dakin Race M 14191
2 Mark Redsell Race M 14106
3 Ron Russell Aris / Viking 13524
4 Keith Wood New Sting 13039
5 Jon Edison Sting 13009
6 Mick Lideard Elita 12793
7 Dave Watson Sting 12561
8 Richard Bago Kobra 12372
9 Ian Stuart Tragi 9200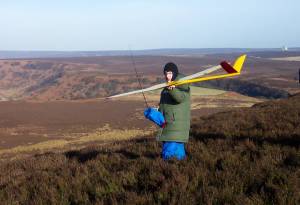 Dave preparing to launch, Click here to watch dave on one of his legs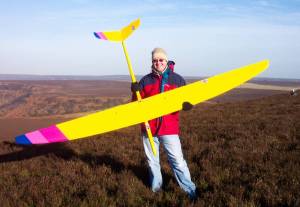 Greg with his RaceM, Click here to watch him on the course. At ur feet Vid 2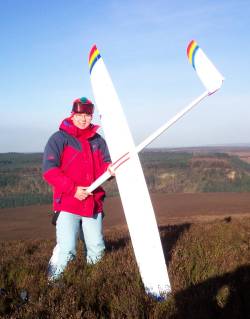 Ron with his new Viking click here to see them in action
Northern F3F Winter League Round 3
Report by J Edison, Thanks to Keith, Ron and Dave for the Pics and Mark for the Videos, Click Here for Excell score sheet
John and Keith traded places throughout the day, with the last round being in Keith's favour. Mick flying his Elita for the first time looked like a future force to be reckoned with. Dave flew very consistently throughout the day, but Richard struggled to keep the Kobra ahead after a bad Round 4.
Ian suffered from cramp in Round 12 and his model came out in sympathy in Round 13!
Best time of 44.38 went to Mark
Thanks to all who took part, and also to Pete Softly who only came to look and ended up helping out. Bring a plane next time Steve!
Congratulations to Greg, for a very close win over Mark, with Ron finishing in third.
Next event will be the 4 th Feb- Don't miss it!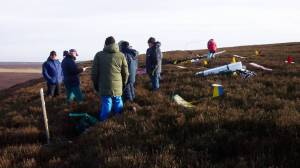 Jon lays down the rules, Click here to see jon flying his sting
Calling 'volunteers' for buzzer duty was a bit like an endless relay race, and together with the rapid round count, finally took its toll, and a halt was declared to proceedings at 3:15.
Forecast for NW wind, dry and sunny, but maybe a tad cold, was spot on. The blue sky and sunshine helping to lift temperatures, making it feel less chilly.
The course was set up on the NW ridge ( as opposed to Levisham which can also handle NW) and flying started at around 10am. Rounds came thick and fast, and with only 9 flyers, progress up to Round 10 was made by 1pm. After a break, flying restarted at 1:30, with Round 15 looming large at just after 3pm.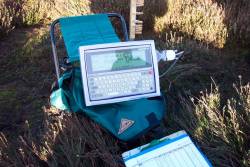 The course computer, these are available from Jon Edison, fully programmed and HOH tested so you can guarrantee they'll withstand any weather conditions!!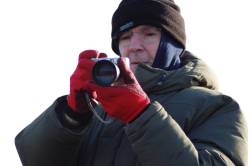 One of our photographers